Precise Orthodontics Shipping Information, Forms and Labels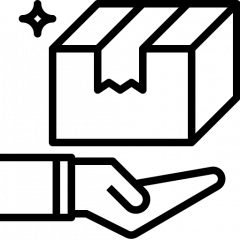 Shipping
PREcise provides prepaid priority mailing labeled bags, impressions packaging Biohazard Safe-T-Bags, model(s) packaging foam, PREcise labeled packaging cartons and prescription sheets for your shipping convenience. Please contact us at (800) 517-9424 to request materials.
Please see our section on Mailing/Packaging for a complete listing of packaging instructions.
Place the provided PREcise packaging carton into the mailing bag and deposit at any United States Postal Service or give to your local postal carrier. Finished appliance cases are returned to your office via United Parcel Service Standard Ground Service. Shipments usually take 1 to 4 business days depending on your location.
A shipping charge is assessed to each billing invoice that is included with each finished case. The shipping fee is determined by the number of cases received in a package for fabrication from your office. The process of consolidating cases or "bundle" packaging ( taping several boxes together for shipment ) can greatly reduce your overall shipping costs. Packaging 5 or more patient cases in one combined shipment qualifies for totally FREE shipping within the United States.
We utilize UPS Online Shipping services and offer tracking options. Additionally, packages may be tracked directly through United Parcel Service.
Additional Shipping Options Available:
UPS Next Day - Early Delivery By 8:30AM
UPS Next Day - Delivery By 10:30AM
UPS Next Day / Saver - Delivery By 3:00PM
UPS 2nd Day / AM - Delivery By 12:00PM
UPS 2nd Day - Delivery By 5:00PM
UPS 3 Day Select
Orthodontics Prescription Sheets
Please use the Prescription Sheets provided below for your specific application: